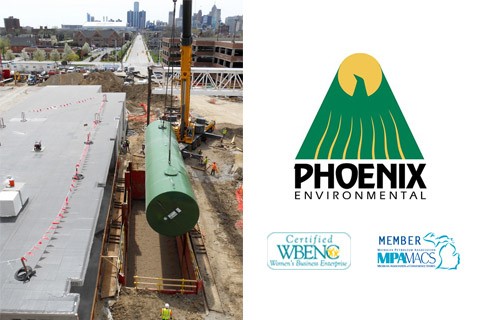 Phoenix Environmental Inc


Company Spotlight
Phoenix Environmental, Inc. is a 100% Woman-Owned Michigan Corporation formed in February of 1998. The Company offers a wide variety of fuel inspections, maintenance, training and installation to industrial, municipal and commercial entities primarily in Michigan.
Phoenix Environmental is dedicated to delivering expert fuel system services while ensuring the safety of our employees and the public. Phoenix has licensed A and B inspectors, SP001 inspectors, certified equipment technicians and union mechanical and electrical tradesmen.
Our customer base includes major automotive manufacturers, utilities, government entities, medical facilities and data storage clients. Major design and construction firms contract our services for fuel system design, equipment procurement, installation, service and inspection of fueling systems.
We offer LARA approved Class A and B operator training and certification 100% online. Train and certify all your employees with our Class C operator course. All our courses provided have multilingual options. Choose from English, Spanish, Arabic, Farsi, and Hindi with more to come.
To Top